Get more from your factory with
EEx Charge
.
Reduce the everyday costs of running a factory with the first cost management application designed specifically for Chinese manufacturers.
Learn how Charge works in sixty seconds.
Fast, easy cost management for factories.
EEx Charge is the first cost management system built specifically to meet the needs of today's Chinese manufacturers. It's fast, lightweight, and built from the ground up to make understanding and reducing everyday costs easy, and rewarding. So what can you do with Charge?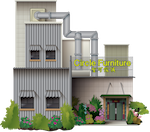 Organize your bills. Enter, store, and compare your bills over time. Enter new bills in minutes, and find old ones in seconds.


Find real savings. Reduce your monthly costs by following Charge's customized recommendations, based on your actual billing data.


Learn how to fix problems. Built in reference materials helps you understand why you pay what you do, and how you can keep your costs low.
EEx Charge is a better way to manage cost.
At EEx, we're building simple, cost-effective tools for everyone in today's global supply chains. With EEx Charge, you won't get a complex ERP system, or spend your time generating reports. Instead, you'll get real, cost-saving analysis based on your actual utility bills. It's fast, easy, and it works!
Charge helps
Circle Furniture

control cost.
Circle Furniture is a growing manufacturer in southern China. See how they discovered a simple, fixable maintenance problem was costing them an extra 6% on their monthly electricity bill… and how they were able to slash their utility costs immediately with the help of EEx Charge.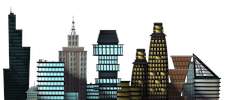 Did you know that EEx Charge customers make the best suppliers?
The best way to drive efficiency in your global supply chain is to work with factories who work with us. So whether you're a retailer looking for higher quality suppliers, or a brand looking to make a real difference, contact EEx today about equipping your key suppliers with Charge.